January 16, 2023
Fujitsu and Sapporo Medical University launch joint project to realize data portability in the healthcare field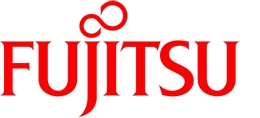 TOKYO, Jan 16, 2023 – (JCN Newswire via SEAPRWire.com) – Fujitsu and Sapporo Medical University today announced the launch of a joint project starting in April 2023 to realize data portability (1) for patients' healthcare data including electronic health records (EHRs) (2) and personal health records (PHRs) (3).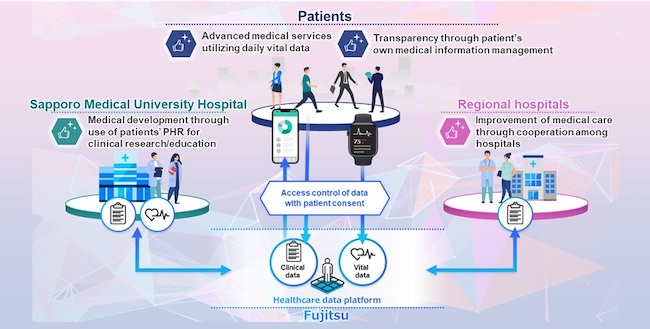 Image 1: Overview of the initiative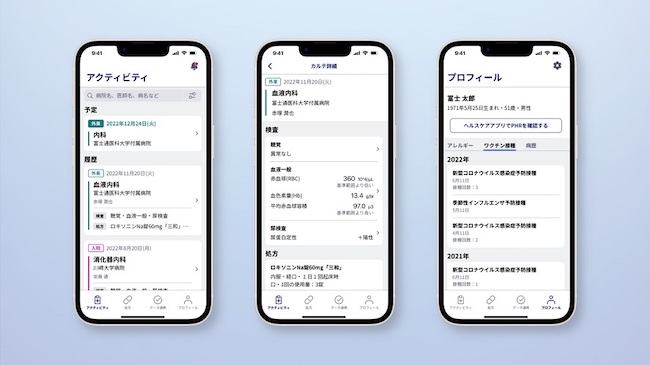 Image 2: App screen image (in Japanese)
As part of the joint project, Fujitsu will develop a mobile app that enables users to view healthcare data on their iPhones (4) and a cloud-based healthcare data platform to manage patients' health data. This project marks the first initiative in Japan to link electronic medical records with Apple's Health app under Apple's support.
EHR data stored on the newly developed external healthcare data platform will be converted to a format in accordance with JP Core (FHIR JP Core Implementation Guide Version 1.1.1) (5), the latest Japanese guideline under the next generation standards framework HL7 FHIR for health information exchange.
By empowering patients to access their medical data from anywhere at any time and play a more active role in managing their own health, the project aims to contribute to the provision of optimal medical care and services tailored to the health conditions of individual patients while simultaneously improving patient engagement (6).
Sapporo Medical University Hospital, the affiliated hospital of Sapporo Medical University, aims to introduce the system in April 2023.
Background
Japan currently faces increasing demographic pressures as it confronts the challenges posed by one of the oldest populations in the world. In addition to medical services, the usage of medical health data in patients' individual health management represents an important issue both for patients and their families. To enable patients as well as medical providers to more easily manage medical data, many countries world-wide are implementing national standards under the HL7 FHIR (Fast Healthcare Interoperability Resource) framework designed to enable the rapid exchange of healthcare-related information, including medical records and other patient data. Many of these initiatives also increasingly promote the use of smartphone apps for health management.
In Japan, however, the scope of use of EHRs and other schemes that allow patients to manage health data on mobiles devices remains limited. To this end, in recent years the Japanese government and relevant ministries started to examine measures (7) to implement a framework whereby patients can manage both EHRs issued by medical institutions and their own vital data by themselves.
Fujitsu, which has been working to standardize EHRs and develop secure cloud technologies, and Sapporo Medical University, which has been working to improve the quality of advanced medical care in the Hokkaido area, launched a joint project using healthcare data at Sapporo Medical University Hospital to realize data portability in the healthcare field.
About the joint project
1. Overview
As part of their collaboration, Fujitsu and Sapporo Medical University aim to develop a cloud-based healthcare data platform to manage patient data and a system that enables patients to view their personal health information such as EHRs from anywhere at any time on their smartphones.
By storing patients' EHRs and vital data on the healthcare data platform and providing access to the data, Sapporo Medical University Hospital aims to improve the quality of medical services based on a detailed understanding of patients' health conditions.
Fujitsu will develop a smartphone app to access JP Core-compliant cloud-based EHRs issued by Sapporo Medical University Hospital, as well as a cloud-based healthcare data platform to manage patient data. On the app, patients will be able to choose whether they want to store their data externally and to decide about the scope of usage of their personal and healthcare data. In accordance with patients' consent settings, Fujitsu will store information from patients' EHRs and vital data measured by their iPhones or Apple Watches (4) in a healthcare data base.
Fujitsu will develop the new app using Apple's "HealthKit" (4) framework and will receive Apple's technical support within this initiative.
Using the new system, patients will be able to check past medical information they received from hospitals, including test results and medication prescriptions on the app as part of their individual health management.
2. Roles and responsibilities
Fujitsu
– Construction of a scheme to convert medical data into HL7 FHIR format
– Development and provision of smartphone app for patients to view EHRs
– Establishment of a system for consent acquisition and management that enables patients to decide about the use of their healthcare data
– Provision of healthcare data platform to manage EHRs, vital data, and other data
Sapporo Medical University Hospital
– Assistance in development of system to convert medical data into HL7 FHIR format
– Support of system design during app development from medical field viewpoint
– Improvement of the quality of healthcare through the use of healthcare data in clinical practice
– Examination of a new regional healthcare model using a healthcare data platform
– Supervision of system design and operation of the new system in the hospital
– Promotion of the new app to patients
Future Plans
Moving forward, Fujitsu and Sapporo Medical University will examine additional ways to further utilize healthcare data and realize data portability, and plan to draw on data from multiple medical institutions to build a framework for advanced regional medical cooperation with medical institutions in Hokkaido in Japan.
Sapporo Medical University Hospital will promote the development of an environment for the utilization of healthcare data in clinical practice. As a core hospital for regional medical care in Hokkaido, it will further expand data collaboration among hospitals in Hokkaido and promote the provision of advanced medical care tailored to each patient based on more detailed PHRs. Sapporo Medical University further plans to use individual patients' healthcare data in R&D of AI technology for diabetes treatment at its facilities and AI research previously conducted using EHRs. Sapporo Medical University anticipates that patients' healthcare data (collected with patients' consensus) can in future be used as useful information for selecting appropriate health treatments.
Fujitsu aims to provide comprehensive, personalized healthcare by combining a wide range of healthcare data with the latest digital technologies. Fujitsu will continue to promote "Healthy Living," one of its key focus areas under its global business brand Fujitsu Uvance, to help create a world that enriches the life experience of everyone.
(1) Data portability:
A system that allows a person to manage and freely carry information that is individually managed by governments, companies, medical institutions, etc.
(2) EHR:
"Electric Health Record;" here, EHR refers to integrated data for the purpose of collaborating and utilizing medical information in the various medical institutions.
(3) PHR:
"Personal Health Records." Data on individual health, medical care and nursing care collected and stored in an integrated manner.
(4) iPhone, Apple Watch, HealthKit are registered trademarks of Apple Inc. The iPhone trademark is used under the license of Aiphone Co., Ltd.
(5) JP Core:
Implementation Guide of the next-generation standard for health information exchange HL7 FHIR in Japan (FHIR JP Core Implementation Guide V 1.1.1). HL7 FHIR stands for HL7 (Health Level Seven) Fast Healthcare Interoperability Resource and is a next-generation standard created by the HL7 organization. Health Level Seven, Inc. is an organization dedicated to developing and promoting standards for healthcare information. Standards for healthcare information are established to provide data interoperability in the medical field.
HL7 FHIR JP Core refers to the Japanese implementation guide "FHIR JP Core Implementation Guide V 1.1.1," that defines minimum compatibility requirements for accessing patient data in Japan based on the HL7 FHIR standard, which is certified by HL7 Japan (Japanese branch of the HL7 organisation) and created by the NeXEHRS Research Group "FHIR Japanese implementation research working group in Japan Association of Medical Informatics (JAMI)".
(6) Patient engagement:
Active engagement of patients and their families in gathering information and decision making about their health symptoms, diseases, and treatment methods.
(7) Measures examined by the Japanese government and ministries: The "Basic Policies for Economic and Fiscal Management and Reform 2022 (Basic Policies 2022)," which was approved by the Cabinet in June 2022, also indicated a policy of emphasizing the promotion of PHR and the utilization of medical information as a national strategy. www.mhlw.go.jp/content/12401000/000977520.pdf (in Japanese)
About Fujitsu
Fujitsu's purpose is to make the world more sustainable by building trust in society through innovation. As the digital transformation partner of choice for customers in over 100 countries, our 124,000 employees work to resolve some of the greatest challenges facing humanity. Our range of services and solutions draw on five key technologies: Computing, Networks, AI, Data & Security, and Converging Technologies, which we bring together to deliver sustainability transformation. Fujitsu Limited (TSE:6702) reported consolidated revenues of 3.6 trillion yen (US$32 billion) for the fiscal year ended March 31, 2022 and remains the top digital services company in Japan by market share. Find out more: www.fujitsu.com.
About Sapporo Medical University
Sapporo Medical University aims to contribute to the improvement of the welfare of communities in Hokkaido as well as to the cultural development of Humanity by teaching the theory and practical application of medicine and health sciences, conducting in-depth research and fostering students' intellect, morality and practical abilities.
Sapporo Medical University Hospital has facilities in 29 clinical divisions and 938 inpatient beds. It provides advanced, state-of-the-art medical care, such as emergency medical care, cancer treatment and regenerative medicine, and also plays a significant role as a medical institution that assists the development of local medical services and accepts patients from remote areas in Hokkaido in cases of disasters. Find out more: https://web.sapmed.ac.jp/e/index.html
Copyright 2023 JCN Newswire. All rights reserved. (via SEAPRWire)