May 24, 2023
Taiwan Excellence Debuts at ATxSG 2023 with Award-Winning Tech Solutions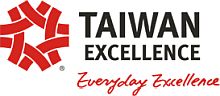 SINGAPORE, May 24, 2023 – (ACN Newswire via SEAPRWire.com) – Taiwan Excellence, an award-winning entity established by the Bureau of Foreign Trade and the Taiwan External Trade Development Council (TAITRA), makes its debut at this year's Asia Tech x Singapore (ATxSG) Conference 2023. It will be showcasing over 30 innovative products ranging from smart home solutions and artificial intelligence (AI) tools to Industrial Internet of Things (IIoT) and Smart City applications from 15 leading Taiwanese technology companies.
All products and technologies at the Taiwan Excellence Pavilion have been distinguished with the Taiwan Excellence Award, the highest accolade bestowed upon Taiwan-originated products based on their excellence in design, quality, marketing, Taiwanese R&D, and manufacturing. Through this showcase, Taiwan Excellence hopes to bridge up the bilateral ICT communities and foster more collaborations and partnerships with Singapore and other countries in the region.
Said Wu Yi-Ling, Director of Taiwan Trade Centre, Singapore, "We are delighted to be here at Asia Tech x Singapore. As Asia's flagship technology event, it is the ideal platform for us to show visitors from across the globe Taiwan's technological advancements and prowess, and the tremendous value that we can bring to any potential collaborations. We also look forward to fostering knowledge exchange and deeper partnerships with customers, fellow innovators, and members of the larger Information and communication technologies industry."
Taiwan is currently the sixth largest economy in Asia and currently ranks seventh in global competitiveness and 13th globally in innovation. It has been an indispensable player in the world's high technology sector, dominating the global semiconductor market for the past three decades. The country produces over 60% of the world's integrated circuits and electronic components and accounts for a considerable share of the global computer hardware, and mobile phones. Taiwan is forging its path from being a manufacturing efficiency-focused to an intellectual property- and innovation-driven economy.
The Taiwan Excellence Pavilion is located at Singapore Expo, Hall 3, Booth 3L2-03, and can be visited during the Asia Tech x Singapore Conference 2023 from 7th to 9th June.
Key brands and innovations on show at the Pavilion include:
E-Ink
E Ink Prism is a unique and dynamic material for design which incorporates both black and white, and color changing electronic ink technology. Manufacturers and designers now have the ability to integrate innovative films with surfaces and design to dynamically change colors, patterns, and habitats. Programmable patterns and shapes can be integrated to create designs or functions.
MSI
MSI FUNTORO develops a smart and complete solution with a cloud management platform for electric buses. By integration of CANBUS and various sensors, the vehicle and driving data are collected and transmitted to backend platform to allow real-time fleet management and remote monitoring on system devices, driver behaviors, on-duty time, and battery efficiency to enhance fleet safety and operation efficiency.
Nilvana
Nilvana's Vision Studio is positioned as an intuitive zero-code AI model development tool to assist industries entering the AI field without any technical barriers and thresholds. Nilvana provides multi-person real-time collaborative labeling, and auto-labeling to accelerate AI development and assist customers and partners in boosting their corporate output value and facilitating the integration of AI applications and IoT edge devices.
WebComm
WebComm's OETH Cloud Identity Solution allows enterprises to easily implement passwordless verification, improving the single sign-on (SSO) experience. Featuring information security based on International FIDO standards, it enables on-demand payments which reduce the cost of maintenance and building, and allows for easy enablement and fast implementation for enterprises, passwordless SSO with access to VPN, VDI, and various enterprise systems.
About Taiwan Excellence Awards
The Taiwan Excellence Awards were established by the Ministry of Economic Affairs in 1993. Every year, eligible candidates are subjected to a rigorous and stringent selection system that covers four major aspects of "R&D", "Design", "Quality" and "Marketing" to identify outstanding products that offer "Innovative Value" while satisfying the key criterion of being "made in Taiwan". Products that have been selected for the Taiwan Excellence Awards would serve as examples of the domestic industries and be promoted by the government in the international market to shape the creative image of Taiwanese businesses.
The organizers of Taiwan Excellence
– The Bureau of Foreign Trade (BOFT), which was established by the Ministry of Economic Affairs (MOEA) on January 1, 1969, is responsible for formulating Taiwan's international trade policies, promoting trade, and managing trade-related activities.
– Taiwan External Trade Development Council (TAITRA)
Founded in 1970, TAITRA is Taiwan's foremost nonprofit trade promoting organization. Sponsored by the government and industry organizations, TAITRA assists enterprises to expand their global reach. Together with Taipei World Trade Center (TWTC) and Taiwan Trade Center (TTC), TAITRA has formed a global network dedicated to promoting world trade.
For Media Enquiries
PRecious Communications for TAITRA
Tel: +65 6303 0567
Email: taitra2023@preciouscomms.com
Copyright 2023 ACN Newswire. All rights reserved. (via SEAPRWire)