January 19, 2023
Survey reveals that 60% of respondents from Hong Kong want to play video games with others during Lunar New Year
By
nicole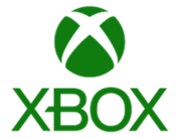 HONG KONG, Jan 19, 2023 – (ACN Newswire via SEAPRWire.com) – Video games are becoming more and more prevalent in daily life and in popular entertainment. As the Lunar New Year is approaching, Xbox commissioned YouGov to conduct a representative survey of the age 13+ online population with 611 samples to better understand consumer attitudes toward video games, as well as consumer preferences for behavior over the Lunar New Year period.
Overall, more Hong Kong people are choosing video games as their first choice for daily entertainment, with Generation Z and Millennials being the most likely to do so. More than three quarters of respondents play video games as an entertainment activity, and more than half of them play video games at least once a week, with one-quarter playing once a day or more frequently. The survey also revealed that Hong Kong video game players prefer games that are simple to play, are multiplayer, are entertaining, and are also interactive. The top five game genres according to the survey are Racing, Platformer, Lifestyle Simulation, Management Simulation and Match Three. Among them, Baby Boomers prefer Match Three, Millennials prefer Management Simulations, and Gen Z gamers prefer Lifestyle Simulation games.
The survey found that 66% of gamers prefer to play video games with others over the Lunar New Year break. Middle-aged and older generations are more concerned with how video games can foster intergenerational ties and family reunions, while younger generations think that video games are the main catalyst for social interaction. According to the data, a majority of Millennials believe that playing video games with members of different generations of their family is a great way to build relationships; 75% of Millennials believe that playing video games brings people together more than other activities, and 61% of Gen Z agree. During the Lunar New Year holiday season, 70% of respondents said they preferred playing video games to watching TV with their families because they are more interactive and engaging.
While there are differences in genre preferences across age groups, video games are generally acknowledged to play a role in fostering social interaction between friends and family members. Xbox recommends below video games which can enhance interactions during Lunar New Year gatherings, including racing game "Forza Horizon 5" & "Dirt 5", family multiplayers game "Taiko no Tatsujin: The Drum Master", management simulation game "Two Point Campus" and match three game "Bejeweled 3".
Copyright 2023 ACN Newswire. All rights reserved. (via SEAPRWire)