February 15, 2023
Innovation is the Key Benchmark, Focus on Four Healthcare Industry Sub-Sectors in 2023, Says Jafar Wang of Legend Capital

HONG KONG, Feb 15, 2023 – (ACN Newswire via SEAPRWire.com) – Legend Capital invested in 29 healthcare companies that officially disclosed financing rounds in 2022, according to the VBDATA Database. Since 2007, Legend Capital has continuously invested in healthcare across industry sub-sectors including innovative drugs, biotechnology, medical devices, diagnostic technology, professional services and supply chain. Overtime, it has built a powerful healthcare ecosystem encompassing more than 140 portfolio companies. Through value-added initiatives including strategic management and business empowerment activities, Legend Capital has the capability to bring far more value to the table in addition to financial resources.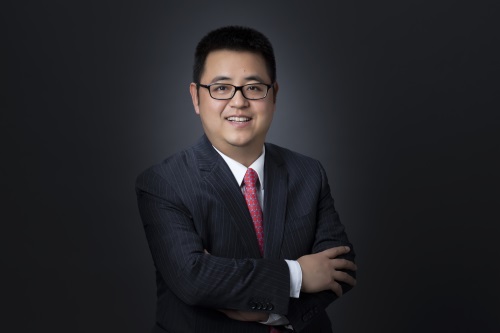 Breakthrough and global innovations are the key benchmarks by which Legend Capital judges and selects projects in a changing external environment. How did Legend Capital navigate the challenges of 2022 and how does it see the market in 2023? What are the key healthcare investment themes? In an interview with VCBeat, Jafar Wang, Co-Chief Investment Officer of Legend Capital, shared his perspectives:
"Five significant changes in primary market investments"
Legend Capital observed several important evolvements in the healthcare investment market during 2022:
First, the industry's overall investment pace slowed down, with considerable decrease in deal count, deal size, and the speed of decision-making. Activity level of the healthcare investment market has returned to normalcy after an overheated period of 2020-2021, which now appears on the same level as 2019.
Second, there has been significant changes in investors' selection criteria. Institutional investors need to evaluate whether a project has demonstrated breakthrough innovation, whether it is among the top three in its field, and whether it has the potential to compete on the global stage for first-in-class or best-in-class status. As a result, investors look to sector leaders for investment opportunities.
Third, there is growing emphasis on exit and exit management.
Fourth, emerging markets are receiving more attention as industry participants turn their overseas focus from developed markets to emerging economies. On the one hand, investors have increased their allocation to emerging markets, such as Legend Capital's expansion into Southeast Asia. Similarly, more players are aggressively expanding abroad in the hope that their products and services will reach the wider emerging markets. For Chinese healthcare companies, these markets will be a key destination in the next five to ten years.
Lastly, there is general awareness in the industry that the window for biotech companies to transition into biopharma has closed for the moment. Biotech companies should continue to focus on their core competencies in technology innovation and product development, while actively pursue collaborations in manufacturing, supply chain, and downstream commercialization with top-tier industry players.
"An investment strategy focused on innovation and early-stage opportunities"
Regardless of changes to the external environment, Legend Capital continues to uphold the importance of being an investor in value, innovation, in early-stage firms, in core technologies, and taking the long view. Our selection criteria for deals remain consistently high.
In 2022, Legend Capital established a Frontier Biotechnology Fund to invest in innovative seed and start-up stage biotechnology and MedTech companies. Although such investments carry higher risks, they could potentially create game-changing results for the industry. This fund will mainly focus on the commercialization of ideas and products from academia, overseas returnees, and well-known spin-off teams or founders. Legend Capital values cutting-edge, innovative, and disruptive technologies, and we are willing to make bigger bets and dedicate more resources towards these seed and angel stage projects.
Legend Capital is also devoted to investing in the independence and security of the healthcare supply chain. Two years ago, we put forward the view that an independent and secure supply chain, as well as import substitution, are among the best investment opportunities over the next five years. We are not only focused on the China market, but with an eye to the international potential of investee companies. The idea of supply chain investment is to help resolve bottlenecks faced by the industry while also serving the global market.
In terms of Legend Capital's healthcare ecosystem, we are continuously expanding this ecosystem and improving synergies within. In the past, our value-added services were geared towards management guidance, but two years ago, we increased efforts to empower our portfolio companies with industry perspectives. To date, Legend Capital has invested in more than 140 healthcare companies, and established a complete, one-stop value-added service system across research, production, supply chain, and commercialization function. Our presence in sub-sectors from life science tools to preclinical research, clinical CRO, manufacturing and commercialization allow Legend Capital to bring synergy to portfolio companies. As this value-add ecosystem evolve and portfolio companies reap the benefits, oftentimes prospective investees become more receptive to our investment; they see Legend Capital as an investor with abundant industry resources, rather than a pure financial investor.
Additionally, Legend Capital cooperates closely with industry-leading firms to bring additional resources to our healthcare ecosystem, which helps portfolio companies in their business development. Through product licensing and strategic collaborations, we have strengthened the connection among the ecosystem, portfolio companies, and industry peers. Working with healthcare companies in the industry not only aids the development of our portfolio companies, but also present potential new opportunities for Legend Capital. For instance, we have been able to generate new investments with our industry partners through efforts such as co-investments, incubation, and spin-offs. This may very well become a common investment practice in the future.
Throughout 2022, Legend Capital had five healthcare-related IPOs, including Recbio Technology, R&G Pharmastudies, MicuRx Pharmaceutical, Sipai Health Technology, and Lunit; in addition, nearly 10 portfolio companies were exited through M&A. A RMB 300+ million GP-led secondary transaction was completed during the year after concluding a $270 million one in 2021. We will continue to utilize secondary tools in the future to generate large-scale exits for existing LPs, which also create opportunities to partner with new LPs while supporting our portfolio companies on their journeys, to ultimately achieve a win-win for all parties.
"Opportunities are bred from innovation"
Legend Capital maintains a diversified portfolio of companies in innovative drugs and biotechnology, medical devices and diagnostic technology, professional service and supply chain, and will continue to actively invest going forward. In 2023, our healthcare investment efforts will focus on three main areas.
For biotech, Legend Capital will concentrate on small nucleic acid medicines and CGT-related verticals such as gene editing and induced pluripotent stem cells. In MedTech, more focus will be placed on life science tools, import substitution, and consumer healthcare. In professional services and supply chain, with the evolvement of CGT and small nucleic acid pharmaceuticals, CRO and CDMO may present new investment prospects. In addition to investing in pharmaceutical CRO and CDMO, Legend Capital saw success in 2022 with investments in medical device and diagnostic CRO and CDMO so we will continue to invest in these fields.
Leveraging our vast portfolio ecosystem, Legend Capital will continue to make significant investments in supply chain independence, including upstream consumables, machinery, and life science tools. To achieve the best outcomes, Legend Capital will collaborate with its leading portfolio companies in the future on co-investments and help them with potential M&A opportunities.
In summary, Legend Capital believes that the best investment opportunities arise from breakthrough innovation. For instance, our portfolio company Harbour BioMed recently announced that the U.S. FDA has cleared the IND application to commence clinical trials of its globally first-in-class fully human monoclonal antibody HBM1020 targeting B7H7 (also known as HHLA2) in the U.S. HBM1020 is also the globally first-ever monoclonal antibody targeting B7H7 cleared by the regulatory agency for clinical trials. HBM1020 may present a novel anti-tumor therapeutic complementary to PD-(L)1 therapeutics to patients, especially for PD-L1 negative/refractory patients. Regardless of the outcome, we believe a company will stand a better chance to break out from intense competition when it has the courage and boldness to be the innovator.
About Legend Capital
Founded in 2001, Legend Capital is a leading VC&PE investor focusing on the early-stage and growth-stage opportunities in China, with offices across Beijing, Shanghai, Shenzhen, Hong Kong, and Seoul, Korea.
It currently manages USD and RMB funds of over US$10 billion in commitments, and has invested in around 600 companies, covering technology, healthcare, consumer, enterprise service and intelligent manufacturing sectors. Rooted in China, Legend Capital participated in the rise of many world-leading companies by solid investment coverage and systematic post-investment value-add. Over the years, Legend Capital has also become a widely recognized name in bridging key resources in China and overseas through cross-border activities, and a valuable partner to Chinese and overseas investors.
Legend Capital values long-term sustainable investment and incorporates ESG into its long-term development strategy. As a UNPRI signatory since November 2019, Legend Capital is among the first group of top VC/PE firms in China to join the initiative.
For more information, please visit www.legendcapital.com.cn/index_en.aspx and follow us on LinkedIn @Legend Capital (https://www.linkedin.com/company/legend-capital).
Copyright 2023 ACN Newswire. All rights reserved. (via SEAPRWire)