February 8, 2023
CIMC is betting on a new round of growth by shooting "triple arrows" of its innovative businesses
HONG KONG, Feb 8, 2023 – (ACN Newswire via SEAPRWire.com) – On the closing night of 20 January, CIMC (000039.SZ) released 2022 results forecast. During the reporting period, net profit attributable to the parent was RMB3 billion to RMB3.8 billion, and net profit attributable to the parent after deducting non-recurring gains and losses was estimated to be RMB3.6 billion to RMB5.2 billion. There exited a certain gap for the figures compared with the same period last year, which however is within the expected range. Combined with the recent trend of container transportation industry plus the figures released in the third quarter of last year, it can be found that the gap has been fully digested by the market.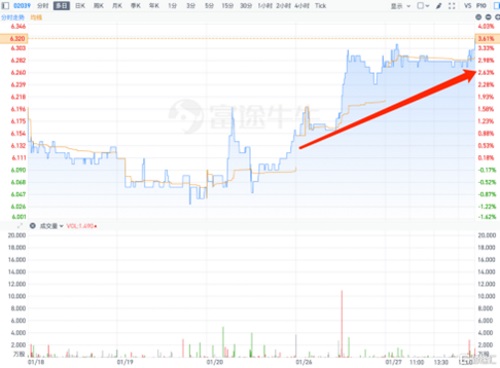 (Photo credit: Futu, collated by Gelonghui)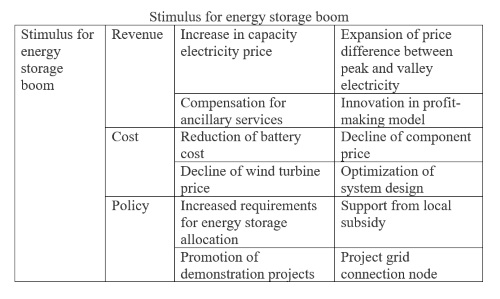 (Source: research report of Essence Securities)
In addition, upon the release of the annual results alert, CIMC's H shares also had a relatively stable and upward trend in trading sessions after the opening of the Hong Kong stock market in the Year of the Rabbit, with a cumulative increase of 2.76% in just two trading days, making a "good start".
High-quality growth ideas of "container leader": seeking new growth points in the future through innovation
In the past year, despite the combined impact of multiple complex factors such as geopolitical incidents, rising inflation overseas, aggressive rate hikes in Europe and the United States, and slowdown of the global economy, CIMC has generally maintained a good momentum of "improving quality and increasing efficiency" and demonstrated strong business resilience, achieving steady progress. In 2023, CIMC has established and thoroughly implemented the new development concept, focusing on high-quality growth.
What is the development concept of high-quality growth? In order to change its stereotype in the market, CIMC, as the "container leader" in the world, is planning to maintain and improve its existing product advantages and build a model enterprise of operational excellence by strengthening technological innovation, creating smart products and promoting intelligent manufacturing.
It is easy to see that CIMC's new round of growth in the future is inseparable from technological innovation, continuous upgrading of manufacturing capabilities and models, improvement in strengths of product and service capabilities, as well as superior operational management mode of lean management and quality improvement and efficiency increase.
Historically, CIMC has been a company committed to sustainable growth. In recent years, the reason why CIMC has been able to achieve steady growth and survived cyclical turbulence in an erratic and complex external environment is, in short, continuous seeking of new future growth points based on its original pillar businesses, solid development of its rooted industries and release of its leading advantages.
Today, CIMC's innovative businesses are showing multiple points of development, which can be commendable and the results are beginning to emerge. They have beneficially complemented and linked to the original foundation, weakness or strength, enabling the expansion and integration of the Company's businesses and the enhancement of its comprehensive strength to be rolled out smoothly in a better way.
Meanwhile, CIMC's continued exploration of innovative businesses will be a strong booster for its future "high-quality growth".
As we all know, CIMC is a leading global supplier of equipment and solutions for the logistics and energy industries, with its industrial clusters mainly covering the logistics and energy sectors. One of the key cores supporting its development in the two sectors is CIMC's advanced production modes and manufacturing capabilities. However, any manufacturing industry cannot do without full support and coordination of the upstream and downstream of the value chain.
Following these three directions, let's take a look at how CIMC has developed its innovative businesses.
The first arrow of innovative businesses was shot at clean energy, yielding unusually brilliant results in niche main tracks
CIMC's first arrow of developing innovative businesses in the energy industry was shot at clean energy. Among numerous niche tracks, it chose the two main tracks of energy storage and hydrogen energy respectively, achieving remarkable results by completing a critical layout with outstanding results, which laid a solid foundation for future growth.
Nowadays, energy storage has become an indispensable part of new energy power generation and also one of the key technologies for countries to advance their carbon neutrality goals. As a result, the energy storage industry is considered to be the most certain golden track in the new energy industry.
At the moment, a research report published by the institute of Essence Securities believes that the global energy storage industry may usher in a greater boom in 2023, which concludes from the revenue, cost and policy that stimulus for such energy storage boom may have been ready.
From the policy, the current rapidly growing demand for energy storage installations in the PRC is mainly attributable to policy requirements for new energy installations. Local governments require that new energy installations shall be mandatorily equipped with a certain percentage of energy storage devices. For example, Hunan Province requires wind power and centralised photovoltaic power generation to be equipped with no less than 15% energy storage devices, while Shanghai requires offshore wind power to be equipped with no less than 20% energy storage devices. Other provinces and cities require the allocation of energy storage for new energy installations ranging from 2% to 20%.
The "Energy Storage Industry Research White Paper 2022" points out that the new energy storage will grow at a CAGR of 53.3% from 2022 to 2026, showing a steady and rapid growth of the energy storage market. Given multiple certainties in the development of energy storage industry, CIMC has leveraged its strength to enter the energy storage track in order to capture the industry's strong and sustainable growth momentum in future.
In the author's view, since 2021, CIMC's container integrated business has been carrying out energy storage related business.
In 2021, CIMC's container integrated equipment business continued with rapid growth and forged closer cooperation with the industry's leading customers. Its integrated energy equipment business mainly focuses on four aspects: new energy power transformation equipment, power generation equipment, electrochemical energy storage equipment and new energy charging equipment. Among them, new energy power transformation and energy storage equipment is the key business development direction for the container segment in the future.
On 16 November 2022, Fujian CIMC New Energy Technology Co., Ltd. was established, which is a company indirectly wholly owned by CIMC, and its business scope includes energy storage technology services; centralized fast charging stations; manufacturing of new energy primary power equipment; sales of batteries and others. It may indicate that CIMC will fully accelerate its presence in the energy storage industry chain.
From 2023 onwards, it is believed that in the energy storage sector, CIMC will also be able to bring into play its extensive experience and industrial advantages, such as in its container integrated equipment business. This will further fit its ongoing promotion of the "parity programme" of offshore wind power, thus making up the last "short board" of its innovative businesses in the new energy industry.
It is worth noting that CIMC has established its core advantages in the key parts of hydrogen energy industry chain. CIMC is fully accelerating its presence and development of hydrogen energy, and from the Group as a whole, CIMC Enric is one of the leading players in hydrogen energy development. With storage equipment, transportation equipment and hydrogen refueling equipment being its major business areas, the company aims to become a leader in the key parts.
It is reported that CIMC Enric has become one of the major suppliers of third generation hydrogen storage cylinders and has formed a joint venture with HEXAGON, a world class supplier of Type IV ("T4") hydrogen cylinders and system technology and design, which will provide the production, storage and transportation solutions of Type III and T4 hydrogen storage cylinders for the fast-growing high-pressure hydrogen storage and transportation in China and Southeast Asia, as well as the production of hydrogen supply systems.
With the construction of hydrogen refueling stations in China expected to usher in a period of rapid development, CIMC Enric will seize the opportunity of new construction demand for hydrogen refueling stations and explore the development of new models such as skid-mounted hydrogen refueling stations and integrated hydrogen production and refueling stations.
In fact, as early as 2006, CIMC Enric, the representative of CIMC tapping into the field of hydrogen energy, started to deploy its hydrogen energy business. After more than 20 years of accumulation, CIMC has established a profound foundation in the upstream and downstream of the hydrogen energy industry chain, and CIMC Enric has deservedly become the pioneer of CIMC's hydrogen energy business. Once the hydrogen energy track continues to boom in China in the future, CIMC Enric's leading position in hydrogen energy storage and transportation, as well as its growth potential, will be released accordingly.
The second arrow of innovative businesses was shot at cold chain logistics, with CIMC Cold Chain releasing huge growth potential
As mentioned in the beginning, another pillar on which CIMC's dominant industrial cluster focuses is the logistics sector. To this end, CIMC has shot its second arrow of innovative businesses at cold chain logistics.
The cold chain logistics industry, which connects primary, secondary and tertiary industries, is an important industry to effectively link up rural revitalization and promote consumption upgrade.
Since the end of 2021, certain policies in relation to the domestic cold chain logistics sector have continued to be implemented. The 14th Five-Year Plan for the Development of Cold Chain Logistics clearly states that by 2025, China will initially form a cold chain logistics network that links the production and sales places, covers urban and rural areas, and connects the markets at home and abroad. Since 2022, many provinces and cities across the country have also issued relevant policies to support the development of cold chain logistics.
The policy effort is expected to bring significant changes and improvements to the supply side of the domestic cold chain logistics industry, and the pandemic period of the past three years has also fundamentally accelerated the shift in demand across the industry. Whether imported or domestic, China's cold chain logistics industry is experiencing its most flourishing period.
By the end of 2020, the domestic cold chain logistics market size exceeded RMB480 billion, with a cold storage capacity of approximately 180 million cubic meters and a refrigerated van fleet of more than 280,000 vehicles. As for food cold chain accounting for up to 90% in the market, its overall penetration rate was approximately 40%, and compared to the 80-90% penetration rate in developed countries (such as Japan and the United States), there was still a potential growth space of one or more times. In 2019, before the outbreak of the COVID-19 pandemic, China's medicine cold chain accounted for approximately 9%, corresponding to approximately RMB13 billion cold chain logistics market. In the medium and long term, the continuous expansion of the medicine market, including vaccines, may drive the rapid growth of the medicine cold chain industry. Once the penetration rate reaches 40-50%, it represents an incremental space of RMB40-50 billion in cold chain logistics. In addition, in terms of the cold chain transportation rate of agricultural products in China, there is still a large room for improvement compared with the rate of 80%-95% in developed countries. The shortage of cold chain transportation rate also causes a high spoilage rate of agricultural products. For example, the spoilage rate of fruits and vegetables in China is approximately 15%, far higher than the average level of 5% in developed countries. All of these are issues in urgent need to be resolved in the cold chain logistics, which in turn bring huge opportunities for development to them as well.
By and large, the scale of China's cold chain logistics industry, also as a development direction with higher certainty, will reach trillion in RMB taking the long view.
As the most critical link with the highest technical content in cold chain logistics, cold chain equipment assumes an irreplaceable role.
This is because in every link of cold chain logistics, namely from the "first kilometer", "circulation and transportation" to the "last kilometer", appropriate cold chain equipment shall be allocated to ensure refrigeration and freezing throughout the process. Especially in the medicine cold chain, in order to ensure the entire circulation process of drugs always within a specific temperature range, it has a strict operational process in the medicine cold chain transportation, with more stringent requirements on temperature control, temperature fluctuations monitoring and other aspects throughout the process.
Since CIMC set up its first reefer container company in Shanghai in 1995, after 27 years of engagement in the industry, CIMC has become the largest global high-end cold chain equipment solution provider with a wide coverage and complete industrial chain, gradually forming a comprehensive layout of cold chain equipment by land, sea and air.
In 2017, in order to expand and improve its strategic business chain of cold chain equipment, CIMC successfully incubated a "dual-innovation" enterprise, CIMC Cold Chain, which leverages CIMC's technological and manufacturing advantages in marine reefer containers and refrigerated vans to develop portable cold store business.
At the end of 2020, CIMC Cold Chain formally introduced external strategic investors and embarked on a new "fast track" of development, focusing on the layout of multi-functional modularized reefer container business in the "first kilometer" and "last kilometer" of agricultural products and fresh food e-commerce.
The portable cold store, as the main business of CIMC Cold Chain, is an important part of CIMC's development strategy in the cold chain industry.
Urbanization and new consumption patterns such as e-commerce have had a profound impact on the cold chain industry. The centralized cold chain model, with large cold stores and traditional supermarkets as the main nodes, will also convert to a distributed cold chain model with field locations, transportation network nodes and urban front-end warehouses.
Under new opportunities from the rapid industrial development of China's cold chain, CIMC Cold Chain has actively developed and promoted "new technologies, new equipment and new models" to accelerate industrial changes, improve the efficiency and quality of the cold chain industry, and lead the cold chain logistics industry to a new leap forward, thus becoming the leader of distributed cold chain equipment in China.
The third arrow of innovative businesses was shot at new materials, with CIMC Bamboo Chain Technology Co. and CIMC Composites Co. emerging
According to the author's understanding, the reason why CIMC has been able to establish its core competitive advantage of industrial clusters and accumulate a deep "moat" foundation in the energy and logistics fields is always inseparable from the advanced production modes and high-end manufacturing capabilities owned by CIMC. As mentioned, any manufacturing industry needs full support and cooperation of the upstream and downstream of the industry in order to achieve a real competitive advantage.
It is, therefore, not difficult to understand why the third arrow of CIMC's innovative businesses has been shot selectively at the new materials industry. Like the semiconductor industry, the upstream materials and equipment sector has always been at the very top of the pyramid, and that whoever controls the key manufacturing materials and equipment, it is sure to grasp the lifeblood and future of numerous industries.
We have identified CIMC Bamboo Chain and CIMC Composites as the very representative of CIMC's pioneers in the new materials field.
CIMC Bamboo Chain Technology Co., Ltd. has the world's exclusive technology in the biodegradable material industry, which means that plants (such as bamboo, reeds, etc.) can be used to produce low-carbon biodegradable products (generally renewable fibers or powder) through purely physical treatment, with no chemical treatment required throughout the production process, greatly reducing water consumption and chemical pollution.
According to the announcement, on 11 November 2022, CIMC Bamboo Chain Technology Co., Ltd. signed a cooperation framework agreement with Yueyang Economic and Technological Development Zone Management Committee. According to the agreement, CIMC Bamboo Chain Technology will actively promote the construction of the CIMC New Renewable Fiber Industrial Park project in Yueyang Economic and Technological Development Zone, which will use the instant catapult steam explosion technology, an exclusive global technology owned by CIMC Bamboo Chain, to produce plant fibers/powder.
This move may become another milestone event in the industrialization and commercialization of patents in CIMC's innovative businesses, which also means that it will be able to bring more value, increase new sources of revenue and improve the utilization of patents within the Company, as well as enhance the efficiency of the innovation transformation results.
When it comes to Qingdao CIMC Composites Co., Ltd., it has been aiming to become a leader in the thermoplastic composite industry since its inception in 2018. In July 2022, CIMC Composites was successfully listed on the list of provincial-level "Specialized and New" enterprises in 2022 by the Department of Industry and Information Technology of Shandong Province with its innovative development in the field of thermoplastic composites.
In the context of promoting energy conservation, emission reduction and green low-carbon, CIMC Composites has mastered the core technology to produce continuous fiber reinforced thermoplastic composites (CFRT) with the unique attributes of "light weight and high strength". The refrigerated van produced with this new material has no odor, and also has the characteristics of water, moisture, corrosion and impact resistance. It is a complete alternative to the traditional FRP material, which emits a constant pungent odor and produces large quantities of formaldehyde and benzene during the manufacturing process. In addition, this continuous fiber reinforced thermoplastic composite (CFRT) and its processed products can be recycled an unlimited number of times, which is very beneficial to the environment and is in line with trend of low-carbon environmental protection advocated by the global industry. Based on the above advantages, this new material is now used in a large number of refrigerator vans produced by the Shandong base of CIMC refrigerator vans and in the refrigerator van products of major brands across China.
With the development of national economy and the progress of new material technology, this kind of thermoplastic composite material with the advantages of light weight and environmental protection has been more and more widely used in the fields of transportation, pressure pipeline, construction and household, etc. It will also become an important driver for upgrading more industries in the future, with huge development potential and a broad market space. Leveraging the advantage of innovative technology, CIMC Composites has become one of the fast-growing enterprises in the domestic new materials industry, and has developed into a national high-tech enterprise in less than four years, with an annual output value of over RMB100 million, successfully developing more than 30 new products and maintaining the momentum of rapid business growth.
Through the "emergence" of CIMC Bamboo Chain and CIMC Composites, CIMC has opened up a new development stage of "from 1 to 100" in several promising segments of the new materials industry, directly bringing a new hope of higher-level upgrading and alternative development to many industries from the upstream of the manufacturing and the source of technology.
Finally, from the booming development momentum of CIMC's innovative businesses, it can be concluded that as innovation is always the first driving force for development, CIMC will ultimately advance itself, its industry and society to new heights of high-quality development through the in-depth implementation of its innovation-driven development strategy. There is no doubt that this idea and determination are correct, and the results of its practice will eventually prove that victory will be on the side of human progress and evolution. The future of CIMC is bound to be promising, and the take-off of CIMC will surely be seen again.
Copyright 2023 ACN Newswire. All rights reserved. (via SEAPRWire)